We're called Mr. Pro for a reason. Quality auto repair on all makes and models.

Feel safe driving your vehicle
Your vehicle needs constant upkeep to ensure its longevity. By bringing it to Mr Pro Auto & 4X4 Repair, you can feel confident your vehicle is getting the attention it needs so you can stay safe and secure on the road. Choose from many services to keep your car at optimal performance.
Computerized engine diagnostics
Air conditioning systems
Shocks and struts
Timing belts
Tune up's
Radiator service
Suspension
Alignment's
Oil changes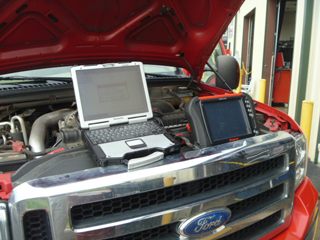 Skilled MASTER certified technicians
From air conditioning repairs to 24-hour towing, your vehicle receives complete service all from one company so you donít have to keep moving it from one place to another. Every repair is handled by an State Master certified technician who is skilled in the make and model of your vehicle.
Electrical systems
Tune-ups
Head and tail light replacement
Exhaust systems
Engine repairs
.